So you have finally booked your photoshoot. What do you do now?
This post has some Test shoot Tips that will help first time models and some experienced models to make the most out of their shoot!
As a model you should look at every shoot you book for yourself as an investment. Why you may ask? Well simply because you should always keep learning. Working with different people in the industry will help you career along. Every photographer brings something unique to a shoot, they all have different skill sets and advice that you as a model can benefit from. From advice on the correct styling and what works best for your figure to angles that work best for you and tips on how to work with photographers.
Although you will benefit a lot from working with professionals in the industry there are also a few basics you need to understand when it comes to a professional photoshoot. These test shoot tips break down the process from the time you book your shoot till the moment you are in front of the lens doing your thing.
Have you spoken to your photographer and given him an idea of what you need?
This helps the photographer to make sure he best captures exactly what you need. If you are doing a test shoot that was requested by your agency, ask them what kind of look they need for your book. Most agencies will give some look references of what they want in the form of "Image References" from magazines, tests other models have done etc. This gives the photographer a visual reference point of what is needed and ensures that you will get images that are required by your agency to make your portfolio better.
If this is a shoot you have booked for yourself because you want to get into modeling it is always a good idea to speak to the photographer before the time. Tell him/her exactly why you will be shooting and what you plan on accomplishing with the images once you receive them. Most photographers have a good relationship with the modeling agencies and will be able to tell what kind of images you need. Not having a plan for the shoot is never a good idea, so make sure you know what you want to do and that you have told your photographer before the shoot starts.
Hair and Make-up
Most photographers have access to very talented hair and makeup artists and will gladly put you in touch with them. If your require hair and makeup for a shoot then you can ask your photographer to include it in the package you have purchased or they will give you the contacts of the right people to speak to, to book your own artist. See i used the word "Artist" because that is what they are, a good hair stylist and makeup person have spent years getting great at what they do, use the best products and also makes it easier for the photographer.
Getting your best friend to do your makeup and hair or your moms friend is not something that would be recommended. Do they have experience in the fashion industry or do they do it for fun? Get the right people for the job and you will be extremely happy with the results.
Styling
Clothes can make or break any shoot. What you think is cute and pretty doesn't always translate well into a fashion image for a test shoot. If you have received image references from your agency try and match the outfits you bring to shoot exactly to what you see in those references. Having an item that looks exactly the same but has print on the front or that is a different colour does not mean it will work. Give some thought to the styling, put the outfits together before the time and see if they look good. Takes some pictures of the outfits and share it with your agency or photographer and get their feedback. It is much better to pitch up to your shoot with 4 outfits that are going to work well compared to 10 outfits that might or might not do the trick.
If you aren't confident enough in your fashion sense then request to have a stylist present on the day of the shoot. Although this might be an extra expense to you, they will source the correct outfits for the shoot in your size and also be present on the day to make sure the outfits are worn correctly and that you look your best.
What do i do with my hands???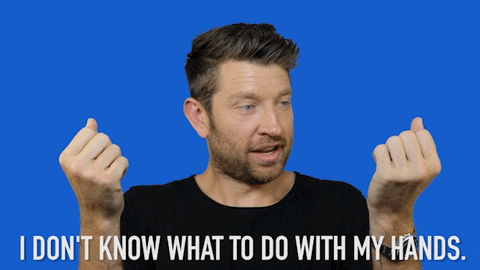 One of the only things you have to do as a model before your Test Shoot is to make sure you are ready and prepared. That's why it is a great idea to do as much research as you possibly can before you come to the the shoot. Think of it as homework if you will. Photographers love working with models who come across as confident, You don't have to be Candice Swanepoel in front of the camera but be confident. This also includes posing yourself and knowing about your angles.
There are tons of resources on the internet that give advice from models and other industry professionals. The least you can do is pitch up knowing a few poses. Nothing is more irritating then a model who constantly says "What do i do with my hands" or "What should i do now". If photographers need to worry about getting you posed and getting you comfortable with yourself, then he is not focussed on the 20 million other things he needs to worry about. If you want great pictures come to the shoot prepared.
Knowing how to pose or at least having a few points of reference shows that you are committed to having a great shoot and really want to do your best. This is the only thing you really need to do before a shoot because everything else will be taken care of by the team you have paid to do so. Imagine if the roles were reversed and the photographer kept on asking you "What lighting setup should i use", "Which lens do you think would work best for this shot", "What should my settings be on". Make the photographer's life a little bit easier and in turn you will get better images.
Have a look at the way the model in the video below moves. Take some pointers, practice in front of a mirror and get to your next shoot prepared.